Airport transportation
airport car service
MDS Enterprises Inc was created in 2008. We are a family oriented business providing marketing and advertising for a variety of clientele. We desired a more personalized face to face experience and consequently Mother~Daughter~Son Transportation ❤ was born. Our Hallmark is to introduce a whole new "flavor" to the hospitality industry. Through life's challenges we aspire to create something that will assist others on their journey, making a positive impact on those we serve. We Support "The Cause" and will continue to build this legacy for our Family and Friends. 🙏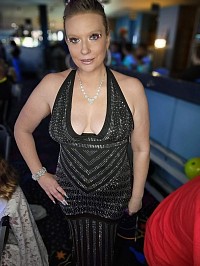 airport shuttle
I am a 37 year young mom of 7 amazing children. I have followed my entrepreneurial path through sales, marketing, customer service, hospitality, helping others with kindness, courtesy and compassion. I worked as a courier for many years and have learned the value of treating people with respect and reverence. In 2010, my life journey traveled to a dark place when I was diagnosed with a rare form of cancer. My vision for the future was drastically altered and I channeled that despair into creating something life affirming, with my best friend, "my mom."  I embraced *FAITH* to persevere my dream of helping others and provide for my family. My vision is to leave *footprints* wherever I go.
Airport transportation
We provide 24/7 Private Transportation Services luxury airport car service for any occasion or event. We are not just a transportation service but a concierge-on-the-go. Our drivers provide upscale customer service on a different level and make sure to meet all accommodations for your Airport transportation needs. 
We are now FEATURED on over 100 Different Websites as well as ALL the Top Directories with a
⭐STELLAR REPUTATION⭐ - for the following but not LIMITED to airport shuttle, luxury airport shuttle, airport car service
1000+ Five Star Reviews -
(Please Do Your Research)
**We Always want what's BEST for you**